Swisspearl Patina Original
Swisspearl Patina Original có các đường nhám mịn trên bề mặt. Đây là một bảng mặt tiền có thể là tiêu chuẩn, nhưng nó còn hơn cả bình thường. Swisspearl Patina Original có màu sắc vượt thời gian – nó phát triển và thay đổi diện mạo cho tòa nhà của bạn. Những tấm mặt tiền này sẽ bóng đẹp theo thời gian, tăng thêm vẻ thẩm mỹ cho thiết kế tòa nhà với một số biến thể độc đáo và tinh tế trên bề mặt.
Swisspearl Patina Original kết nối hiệu suất với vẻ ngoài hiện đại, linh hoạt. Vào thời điểm mà mọi người đang tìm kiếm tính xác thực và vẻ ngoài tự nhiên, Swisspearl Patina Original là sự lựa chọn hoàn hảo cho tòa nhà của bạn.
| | | | |
| --- | --- | --- | --- |
| Appearance | Thickness | Max. width | Max. length |
| 11 colours, Through coloured | 6 – 8 mm | 1250 mm | 3050 mm |
Technical data
Coating and surface
Swisspearl Patina's manufacturing process gives the boards a unique surface texture and with a hydrophobic surface.
Fire protection Class
A2 – s1, d0
Fixing – aluminium
For aluminium substructure use Swisspearl Rivets Aluminium 4.0x20mm. Make sure to use Swisspearl Nose tool together with the rivet gun to get the correct tightening of the rivet.
Fixing – steel
For steel substructure use Swisspearl Rivets steel 4.8x20mm or a Swisspearl Facade screw CL-SS 4.8×29. Make sure to use Swisspearl Nose tool together with the rivet gun to get the correct tightening of the rivet.
Fixing – wood
Swisspearl Facade Screw is available as unpainted or in colours corresponding to the facade boards and in two steel qualities, A2 and A4
Swisspearl Patina Original
Order your free promotion box
Would you like to discover Swisspearl Patina Original? You are welcome to order a free material sample. Please fill out the form and the material sample will be sent to your desired delivery address as soon as possible.
Swisspearl Patina Original
A multi-purpose facade board for interior use
Swisspearl Patina Original multi-purpose facade boards can also be used for interior applications as a decorative wall cladding solution. The Swisspearl Patina facade boards are ideal for interior purposes due to their moisture-resistant and mould-resistant properties. Read more to find out how Swisspearl Patina Original boards can be used for decorative wall cladding.
Product characteristics
Natural and authentic look

Fine sanding lines on the surface

Patination enhances the individual expression of your building

Low maintenance
Designing possibilities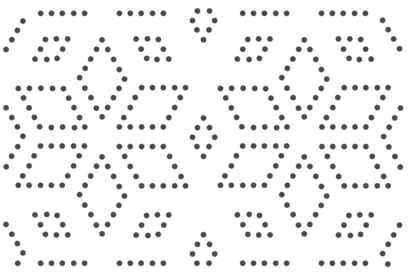 Perforations
Perforations give the facade or interior wall an exciting surface look, let a lot of natural light into the building and break out of the usual design. Geometric shapes, individual patterns, company logos or image motifs can be engraved on individual panels or across multiple panels.












Special cut
With individual cuts or free forms, unconventional building formations and facade designs can be created.